Sometimes I am invited to write for other ministries on their blog or app, and it's always such a blessing to connect and collaborate with other women in this way! There were two different posts shared just within this month, so I wanted to make sure you know about these ministries and have the opportunity to see what they're all about.
The mission of Colorfully Candid (according to their website) is "to help moms and mentors recognize God's truth, relate it with confidence, and respond to others in love." Their vision is "to equip others with the tools they need to communicate the Gospel with confidence and grace from generation to generation." You can also visit their site to learn more about their motto, core values, statement of faith, and information about their founder, Liv Dooley. If you're on Instagram, make sure to follow Colorfully Candid and Liv for more encouragement!
My most recent contribution to the Colorfully Candid blog is titled, "When Celebrating Feels Hard," and I also shared a piece about not trying to carry it all that was released in October of 2022.
Dawn is a unique ministry in that they have a website with a blog, but they also have an app you can download that is FULL of features! According to their website, Dawn was founded in Kailua, Hawaii, by Angie Gibbons and Paula Cavagnaro, and they provide "spiritual and mental health practices that help you thrive." Those on Instagram can follow along with Dawn and founder Angie for weekly encouragement and reminders to practice "mindful faith" instead of stress & worry!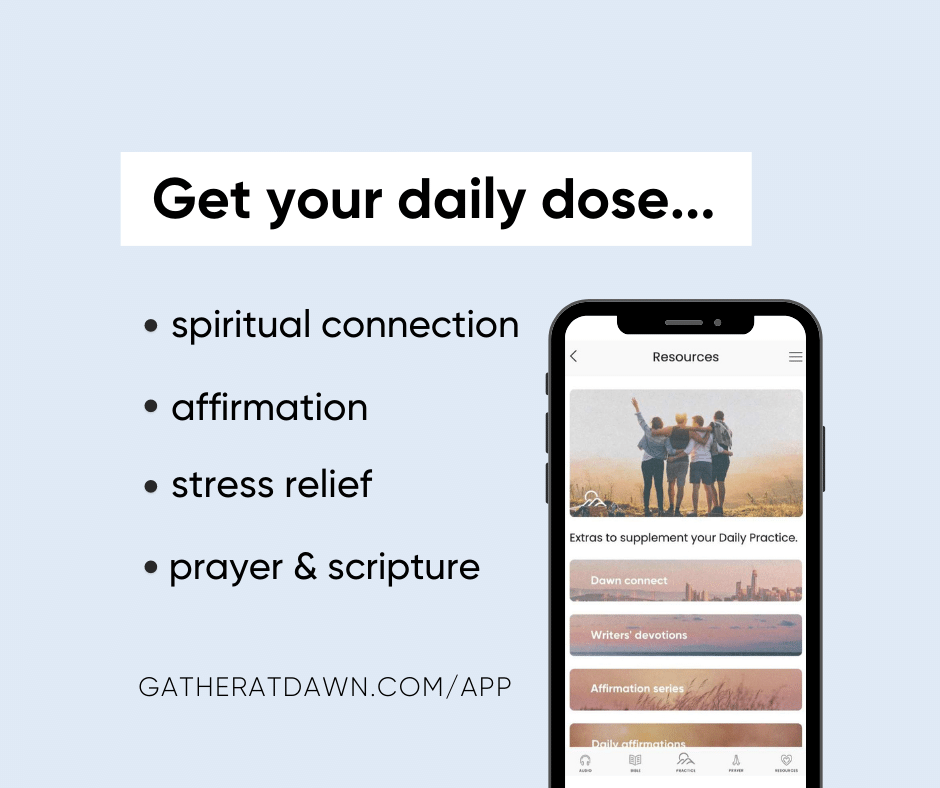 My contribution to Dawn this month was all about finding confidence through encouragement, and I loved having the opportunity to share recent insights I had into the special relationship we see in the book of Luke between Mary and Elizabeth.
I would love to hear your thoughts about these ministries and my recent contributions there! Did you know about them, or is this your first time hearing about them? Let me know!
Some of the links I share are affiliate links, and I will earn a commission if you go through them to make a purchase. Keep in mind that I link these companies and their products because I think they are amazing and not because of the commission I receive from your purchases!